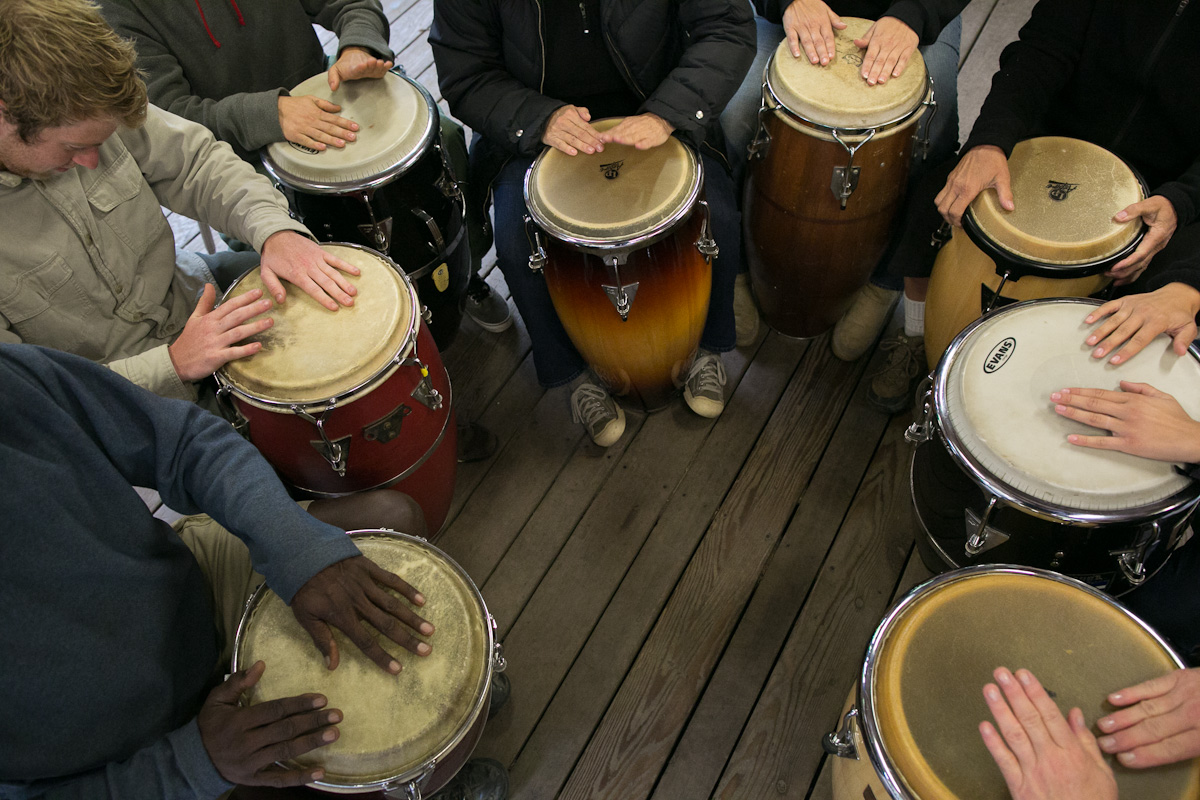 Jazz Camp west
June 20 – 27, 2020
2020 JAZZ CAMP WEST ENROLLMENT IS OPEN!*
JUNE 20-27, 2020
Secure your spot at Jazz Camp 2020 with a simple $100 deposit! Once the 2020 pricing is confirmed we will automatically update your account and send you an updated balance.
Artistic Director Allison Miller
La Honda, No. CA
48 All-Star Faculty!
Music • Vocals • Dance
Adults and Teens 15 & up
All Levels Welcome
"Loved every minute of it. Definitely coming back next year. I have found a new tribe!"
– Letitia Burton
Living Jazz is excited to announce our new strings program led by critically acclaimed violinist Jenny Scheinman. Jenny will be offering classes geared towards improvising on bowed string instruments and interpreting jazz, blues, and americana roots melodies.
Living Jazz is proud to present the 36th season of Jazz Camp West!
Jazz Camp WEST is an eight-day jazz immersion program for instrumentalists, vocalists and dancers of all skill levels held in the beautiful redwoods of La Honda, No. California. The combination of workshops, personalized instruction, student performances, faculty concerts, late night jams, and beautiful surroundings with new friends and mentors creates an inspiring and memorable week.

At Jazz Camp, 48 all-star faculty and 250 participants of all ages, backgrounds and skill levels come together for a creative experience that is profoundly rewarding. The majestic setting mixed with musical immersion, inspiration, encouragement and support set the stage for magic at Jazz Camp West.

Create a personal schedule from over 125 classes offered each day! Instrumental, vocal, and dance classes are offered for the beginner or seasoned professional.